CHEERIOS AND FABALOUS ORANGE BARS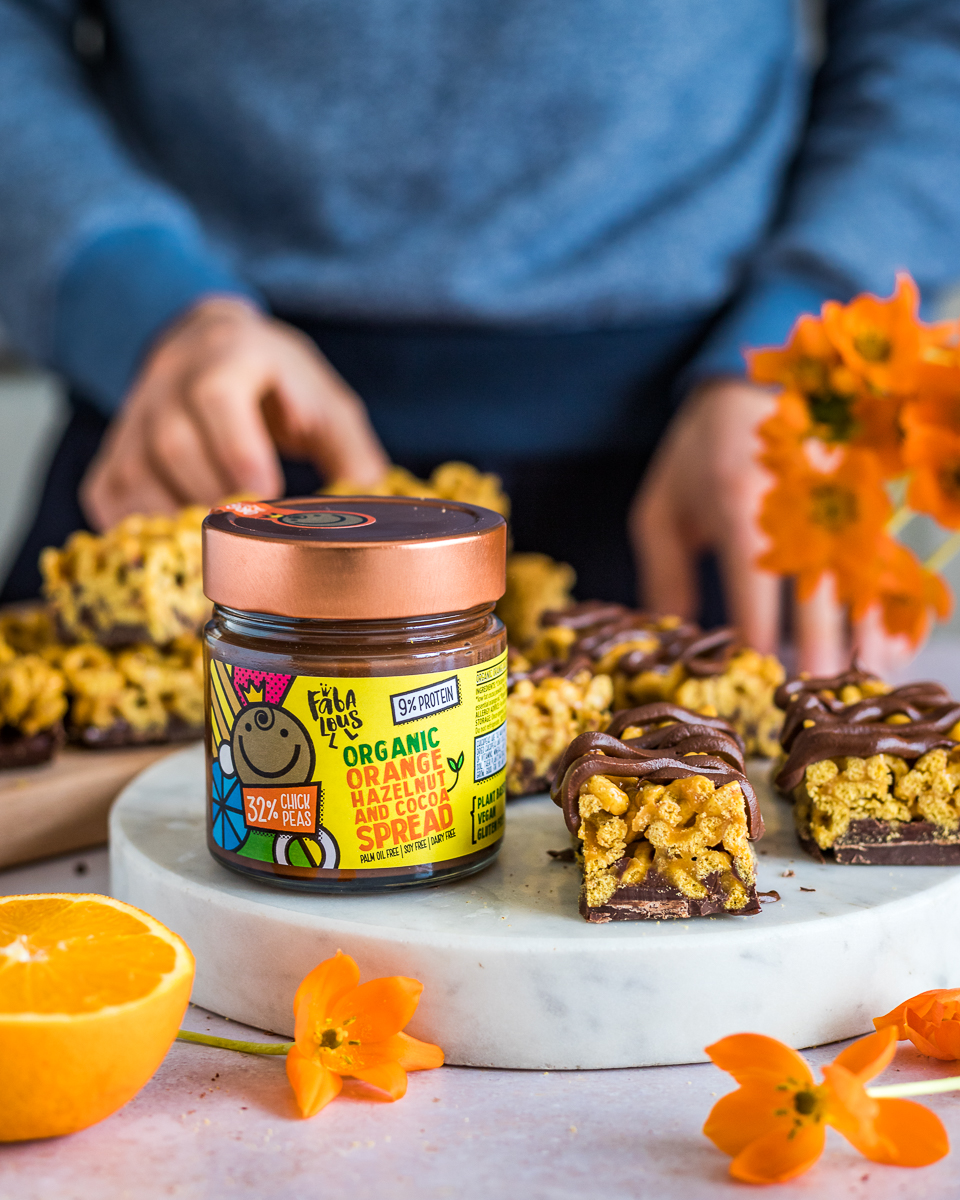 INGREDIENTS:
300g of dark chocolate
4 cup of Cheerios
¾ cup of honey
¾ cup of peanut butter
2 pinch of salt
Chocolate chips
1/2 jar of Fabalous Orange Hazelnut & Cocoa Chickpea Spread
METHOD:
Melt the dark chocolate in the microwave or on the fire in a bain marie, being careful not to wet it with water. Pour it into a square mold of about 20 * 20 cm greased and lined with parchment paper. Keep aside.
Melt the honey with the peanut butter and salt in the microwave or on the stove.
Mix the cheerios with the melted mixture, possibly add some chocolate chips and then pour it all over the melted chocolate. Distribute everything well with your hands and place in the freezer for at least 40 minutes.
Remove the block from the pan, cut it into various bars and garnish with orange Fabalous spread poured into a pastry bag.
Developed by Lucia Carniel with Fabalous Orange Hazelnut & Cocoa Chickpea Spread